(www.chinapaperonline.com) As forecasted by market analysts, China's paper industry will go through more shake-ups under rigorous economic environment which will create more uncertainties to impact production and consumption in 2020. This is especially visible in some segments of the industry where capacity expansion overwhelms demand growth even in normal market conditions. Folding box board is one of them. Over capacity began as early as 2014 when a number of large coated SBS board machines were installed in the country. In spite of the elimination of hundreds of small and environmentally unfriendly coated duplex board mills in recent years, overall production of folding box board remained excessive and outnumbered consumption by more than 1 million metric tons. To keep market steady and digest another half million metric tons of imports at the same time, Chinese boxboard producers had to step up exports to overseas markets by 1.8 million metric tons in 2019.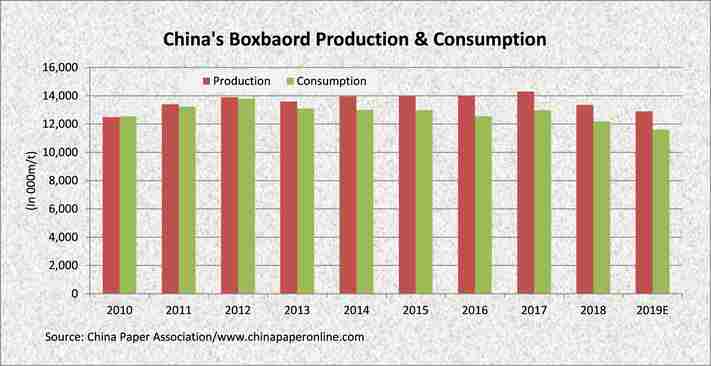 Long-term, however, the challenge remains and industry consolidation is inevitable. On the last day of 2019, APP announced the signing of a letter of intent to acquire 28.84% stocks of Bohui Paper. This was the 4th purchase of Bohui's stakes by APP. Unlike the previous 3 deals in the open market in June, October and November 2019, this time, APP would acquire all the shares previously held by Bohui Paper's founder Yang Yanliang and his wife. If the transaction eventually goes through, APP will hold 48.84% stocks of Bohui Paper and become the single largest owner of the company.
Having 3.20 million mtpy of production capacity, APP is the leader in China's coated SBS board industry. And Bohui Paper is the runner-up producer with 4 jumbo machines at the combined capacity of 2.90 million mtpy. If the transaction is approved by China's anti-trust authorities, APP's leadership in the boxboard segment of China's paper industry will be further enhanced. However, this may accelerate a series of M&A activities in the industry in 2020.