(www.chinapaperonline.com) In the 2018 Industry Report, China Paper Association (CPA) said a total of 93.87 million m/t of paper-grade pulp were consumed, -6.61% from the previous year. In which, there were 33.03 million m/t of virgin wood pulp, or 35% of total. Recycled pulp consumption remained as the largest portion at 54.74 million m/t, or 58%, leaving 6.1 million m/t, or 7% to non-wood pulp.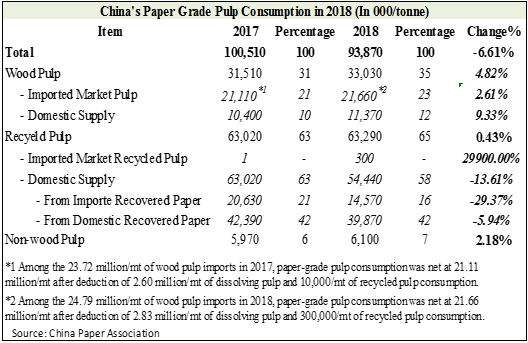 Looking into the details of each category of pulp in a ten-year history, however, one could see that there was a revival of demand in China for non-wood pulp in recent years after the government stepping a break to significantly slow down the import of recovered paper. And bamboo pulp, which had been relatively steady in production since 2009, was driving the general revival from 2016 and its production alone already returned to its annual peak over 1.9 million m/t.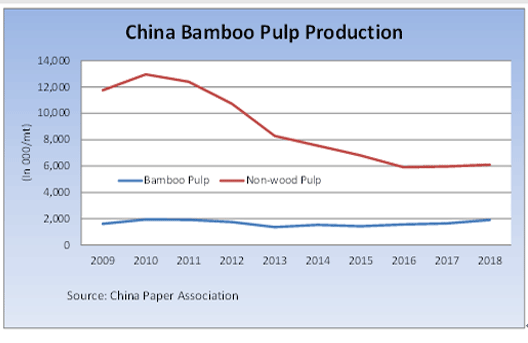 Being vastly planted and fast growing in China, especially in regions south of the Yangtze River, bamboo is now preferably pulped in China for its mid-range fiber length and other properties ideal for facial and other grades of tissue paper production. With more research and development of the fiber application, it is expected that China's consumption of bamboo pulp will increase substantially in the future.